Vergenoegd Löw Wine Estate in South Africa has always been dedicated to great wine, innovation and environmentally friendly practices. So, when it came to protecting the precious vineyards from pests, they asked: Is there a better way in which we can protect the delicate ecosystem? Today, an enthusiastic flock of over 1600 Indian Runner Ducks forage in the vineyards, happily dining on snails and keeping the terroir pest free, naturally. Red, white or rosé – there's a story in every sip. 
I was approached by Bittersuite Design Agency to help them design the wine label to bring this unique sustainable story to life. We strategically designed an innovative wraparound label by shaping the outer edges of the label so that when wrapped around the bottle, the negative space creates the unique shape of a Runner Duck. The negative space allows for the vibrant colour of the wine to shine through and become part of the label. The inside of the label tells the story of the ducks working in the vineyard and was brought to life with a blind emboss.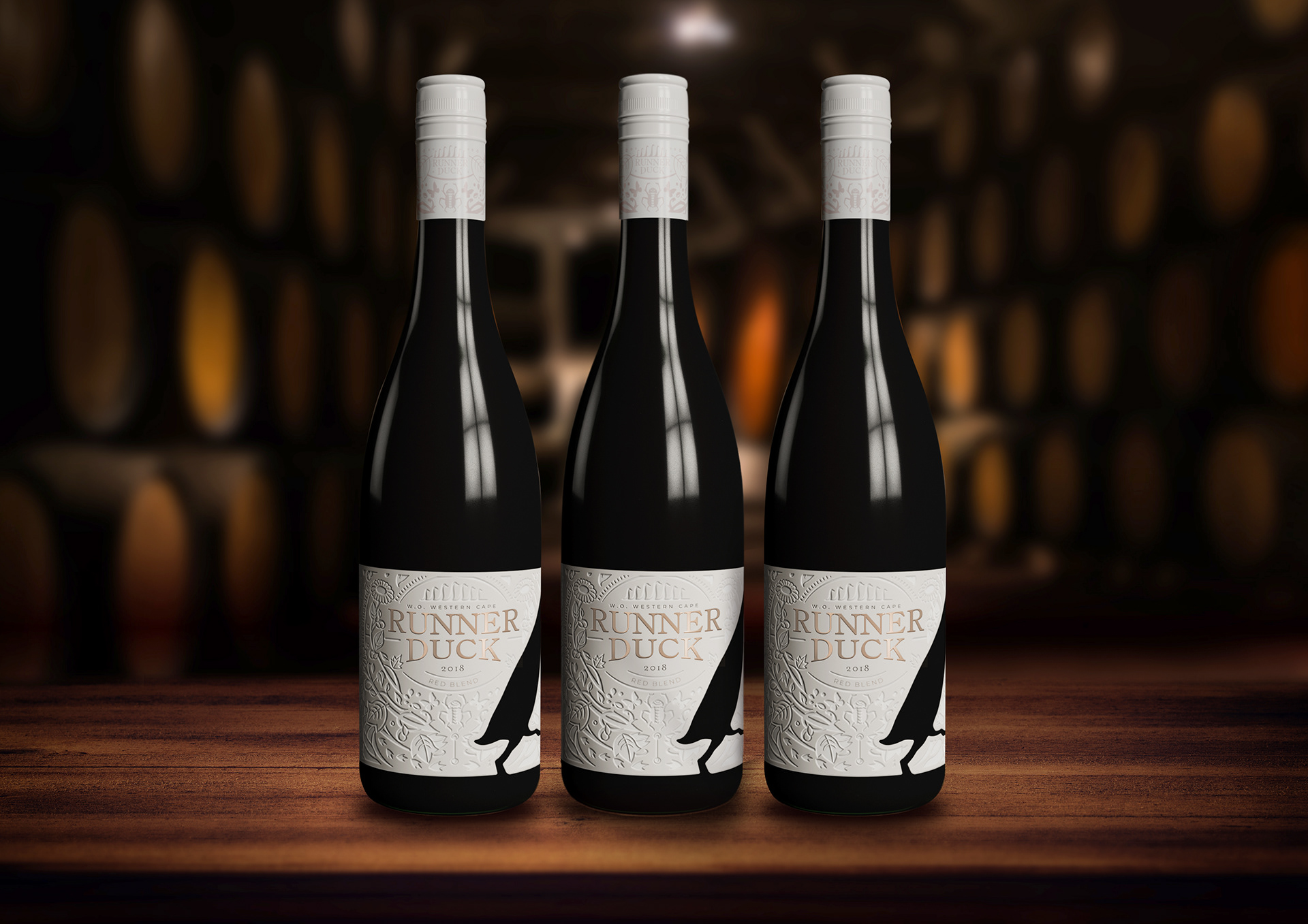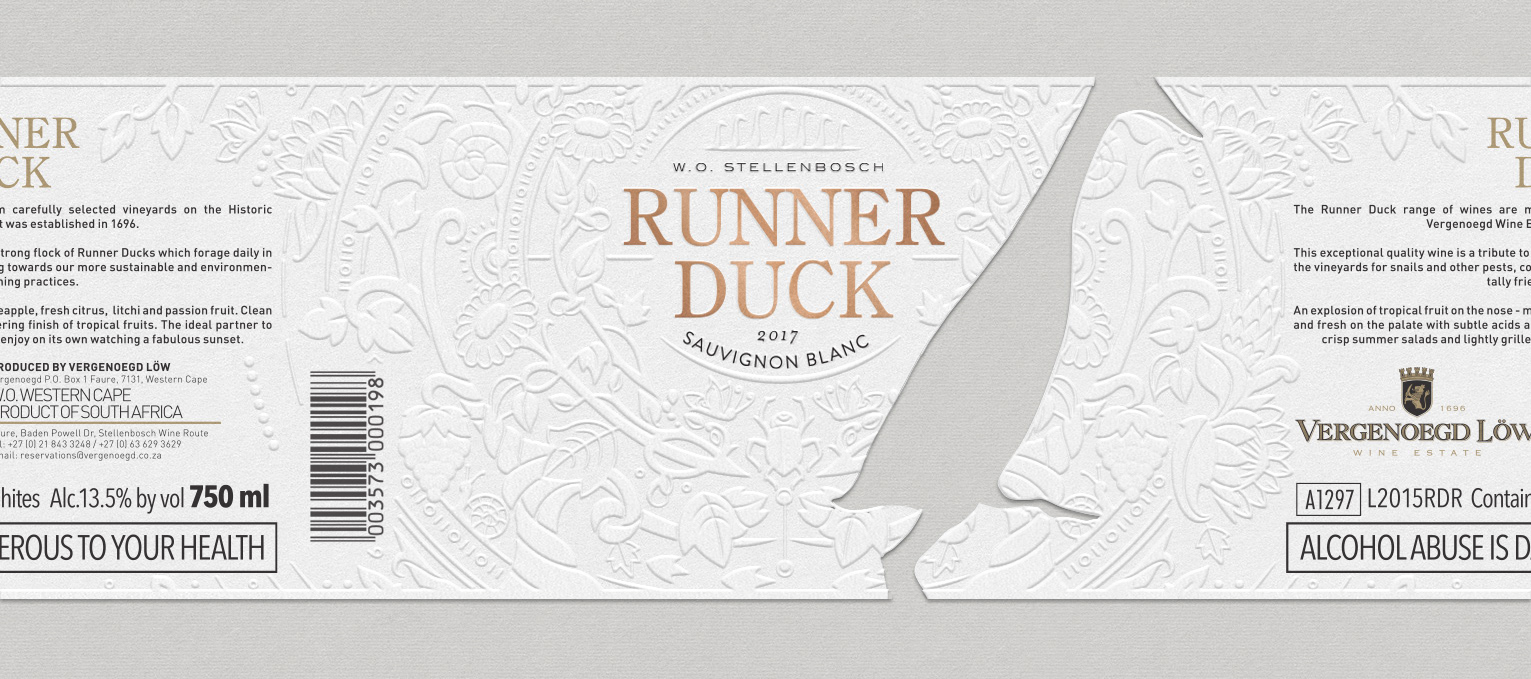 Gentleman Duck illustration that was used on bottle caps and across multiple collateral items for the Vergenoedg brand.

To continue the story of the Indian runner ducks, we created a detailed one colour illustration to wrap around the packaging.  The artwork was printed with vegetable inks on craft card to further support the sustainable ethos of the farm.