​​​​​​​Singita is an exclusive, luxury safari company with 13 exclusive lodges in 4 countries in Africa. Not only do they set the bench mark for high design and tailored guest experiences, but they have on numerous occasions been voted in the top 10 in the "Best Hotel in the World" by the esteemed Conde Nast Travel + Leisure Magazine.
In 2015 Singita shifted their company focus from being primarily a hospitality company, to becoming a conservation company supported by hospitality. Singita came to us looking for a brand strategy and design refresh that brought their messaging inline with this new shift.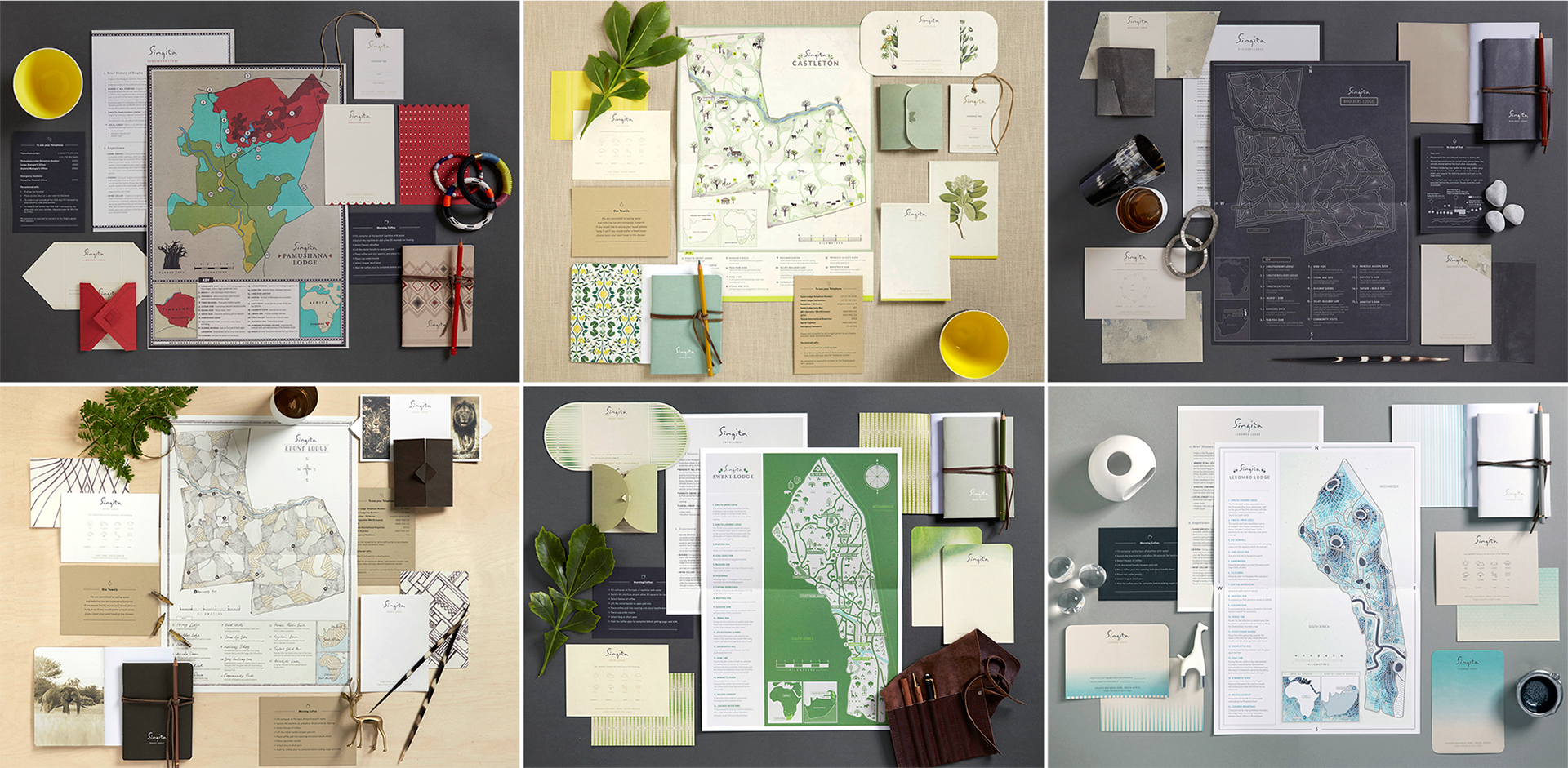 We developed a bow-tie strategy approach, focusing on the guest journey from when they first come into contact with the brand, the at-lodge communication touch points to developing a Singita community where guests can stay involved after their visit. This informed our design strategy and areas of focus while keeping in mind company logistics of working across 4 countries in Africa as well as taking a sustainable 'nature first' approach.

We followed Singita's design lead of moving away from enclosed, over designed spaces to uncluttered, open areas that allow the guests to feel a part of the natural environment. We reflected this in the design by using clean, utilitarian fonts and created CI rules that were subtly designed and minimal. We then evaluated each piece of collateral by its function and interaction with guests and simplified the design of functional pieces like indemnity forms and laundry lists, while focusing on the key interaction pieces like welcome and departure cards. The functional collateral uses one design across all lodges while the key collateral pieces were designed in the aesthetic style of each lodge- bringing personality and thoughtfulness to the guest's experience. 
​​​​​​​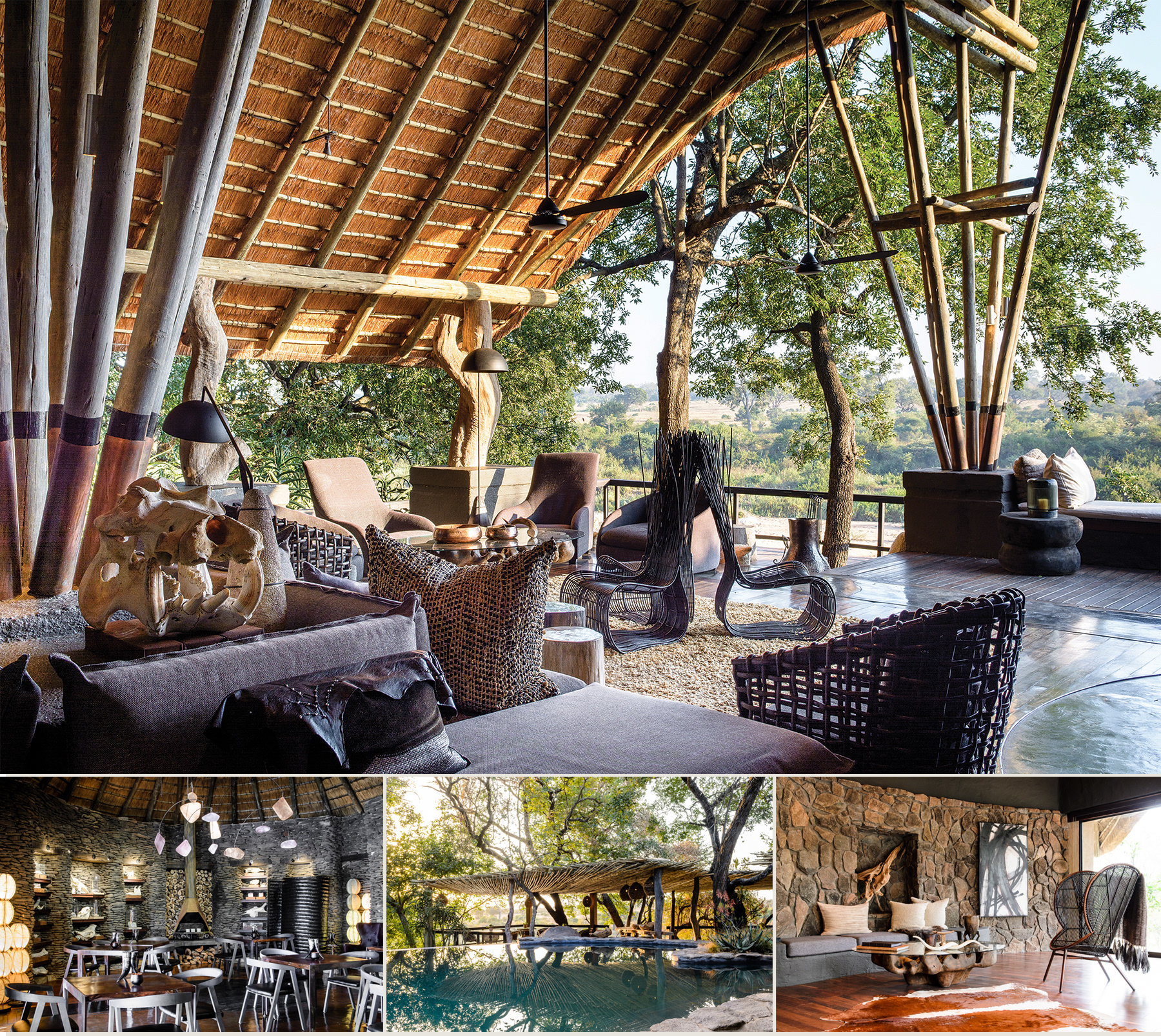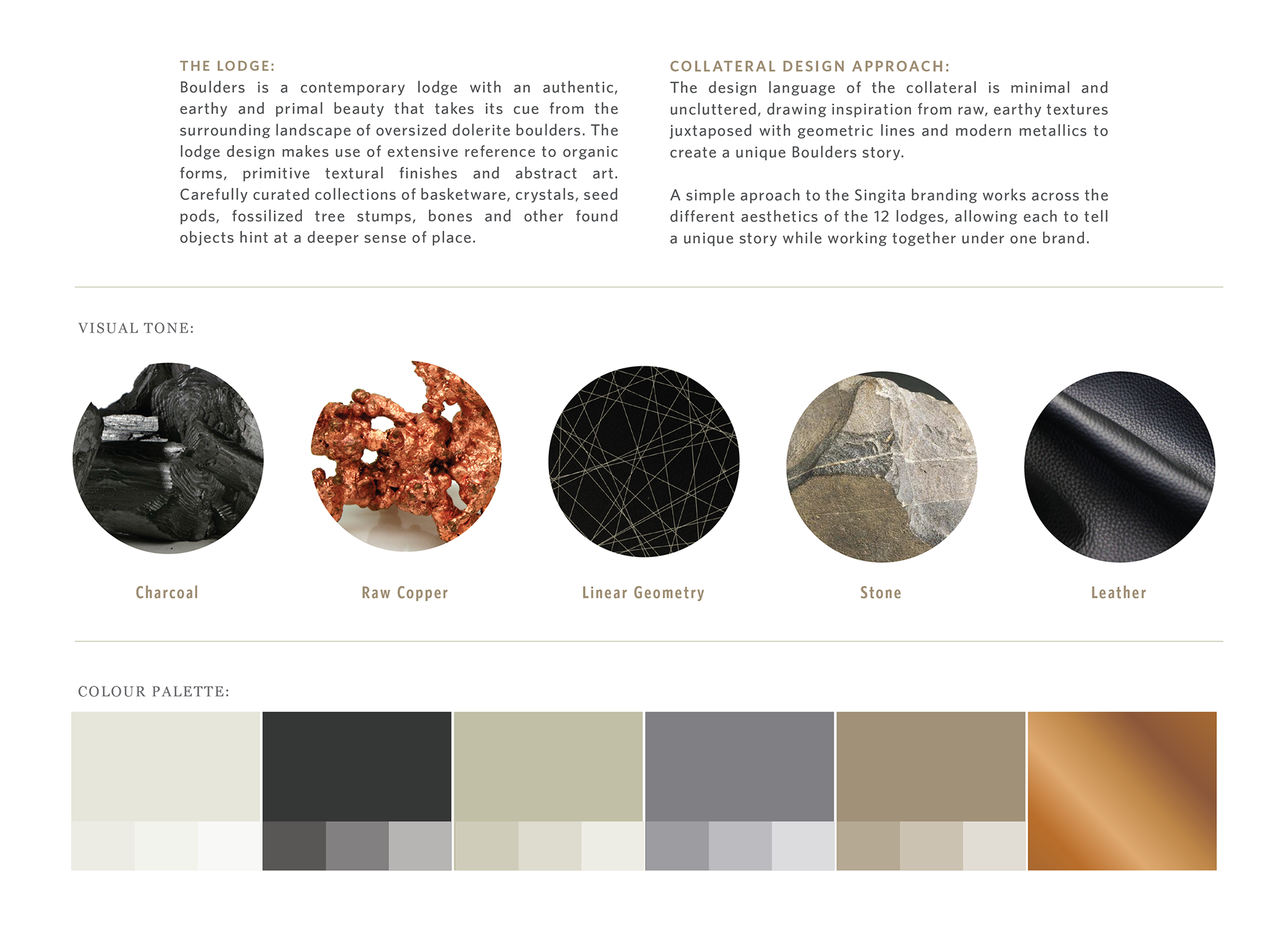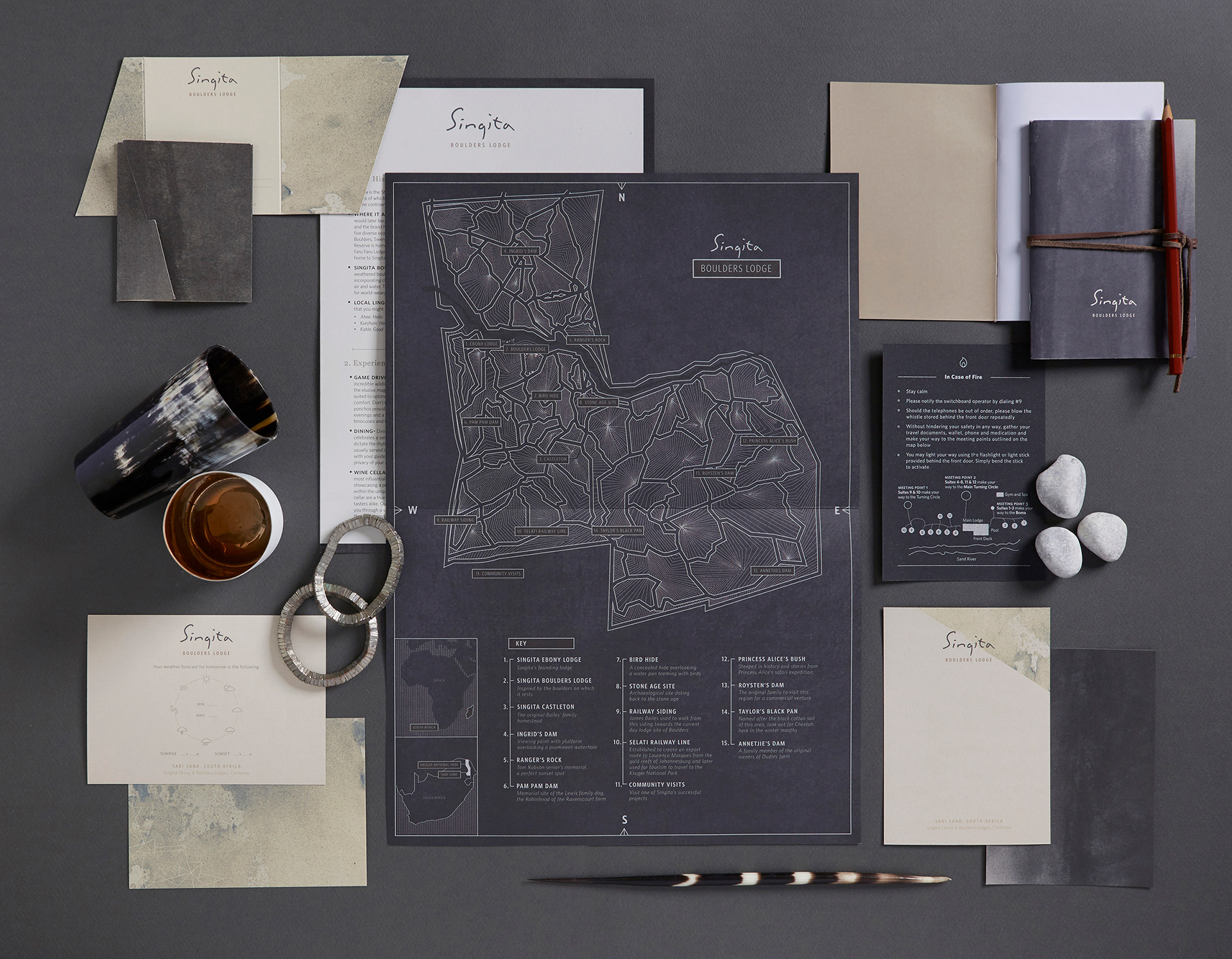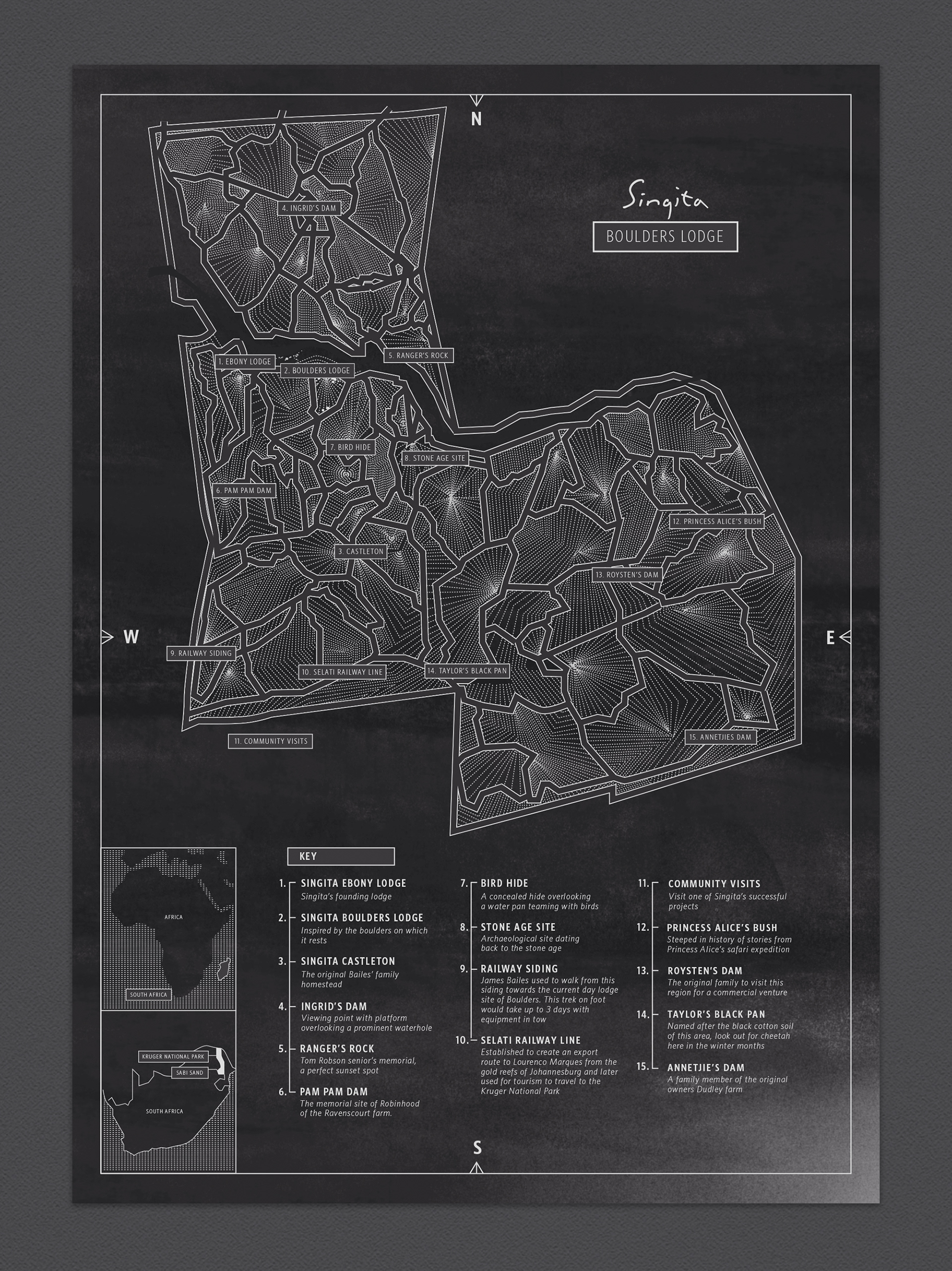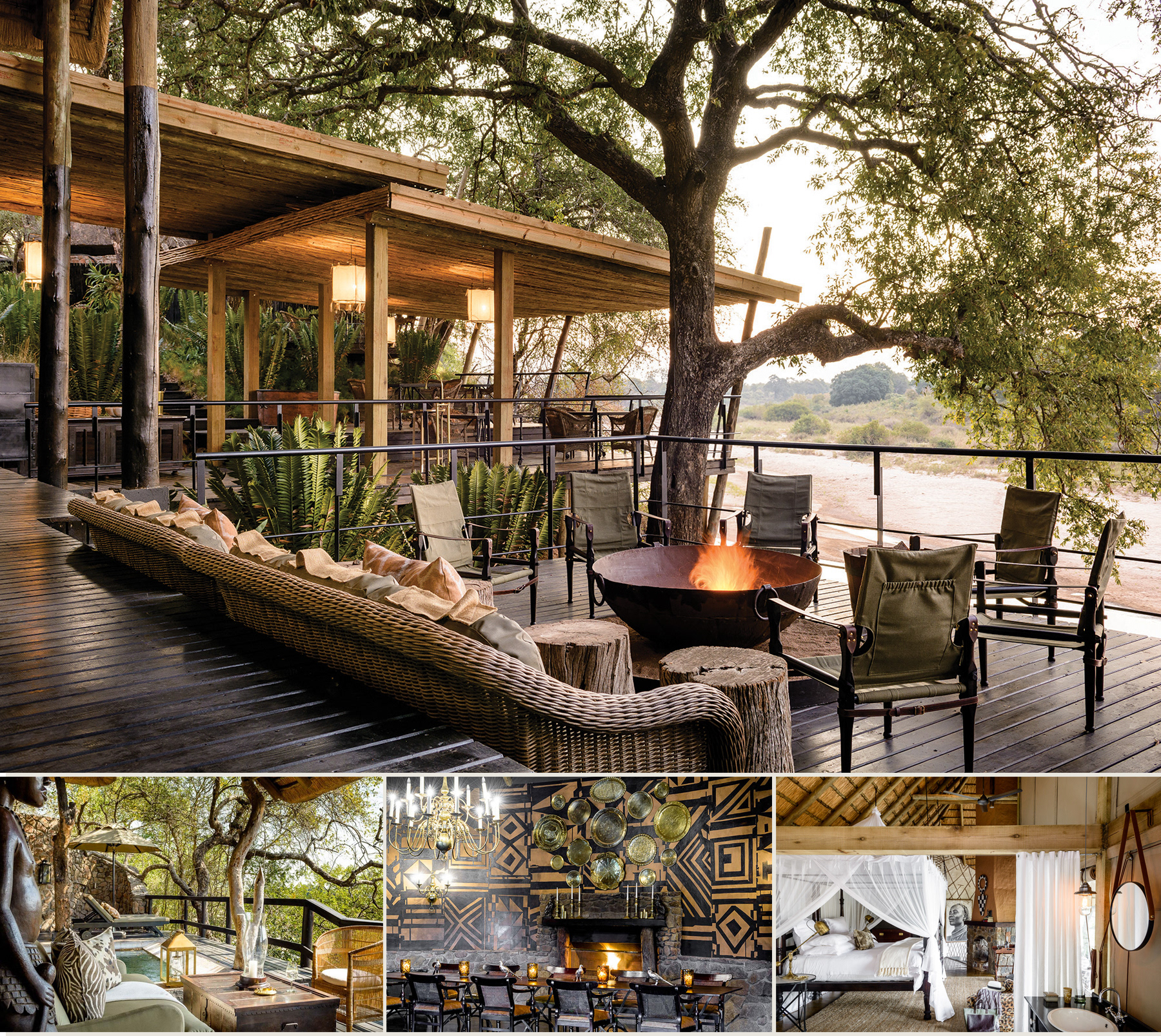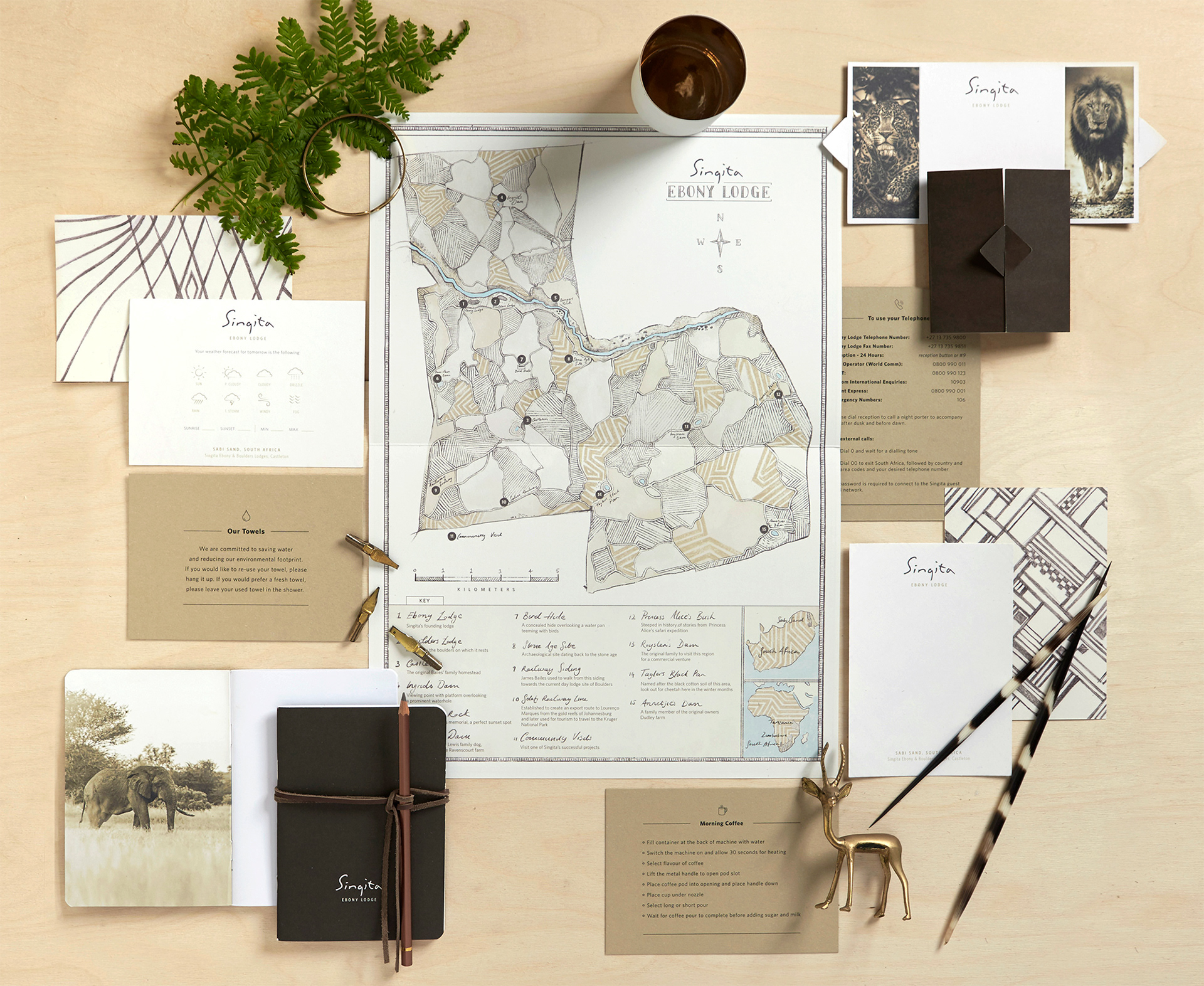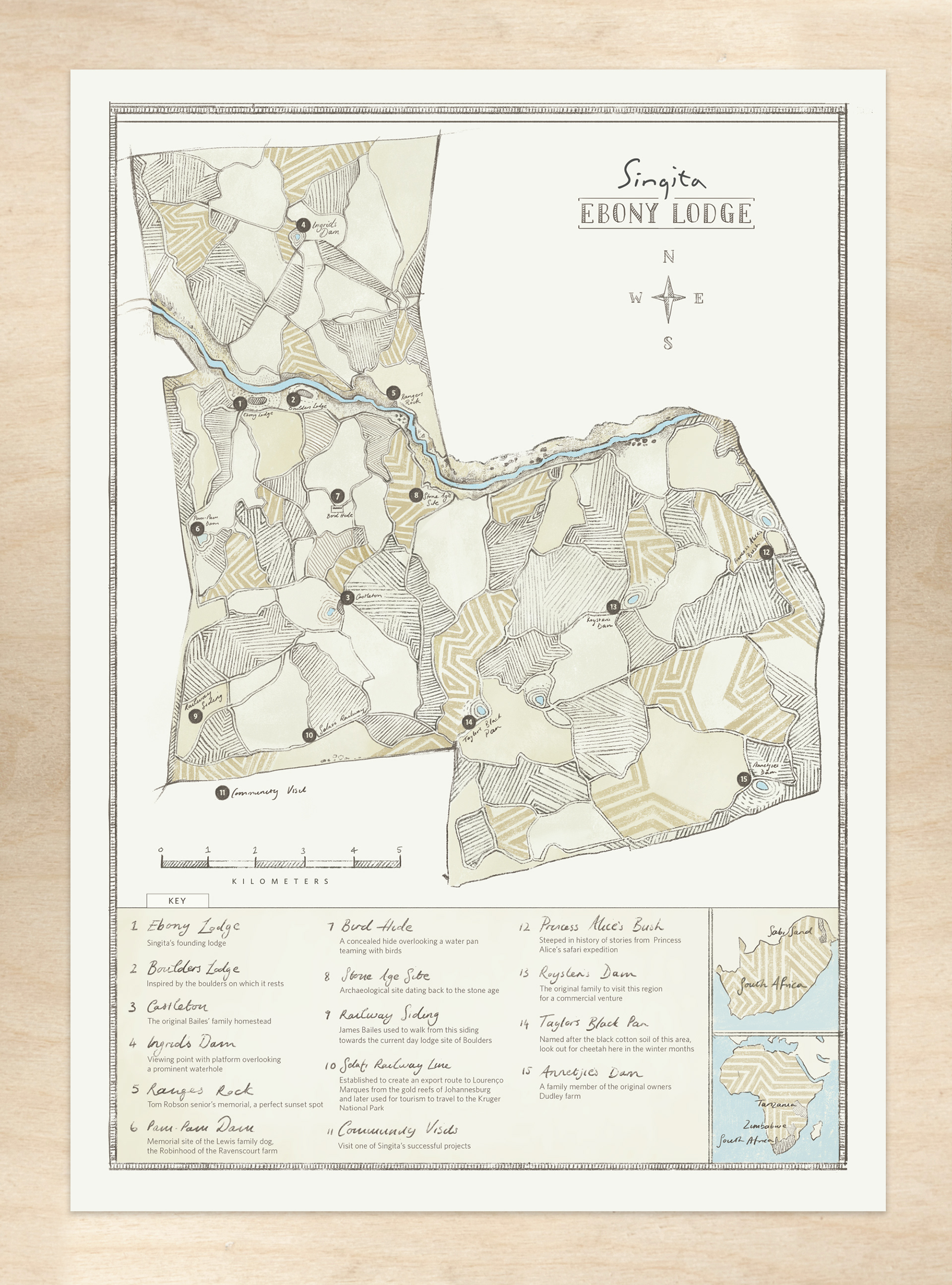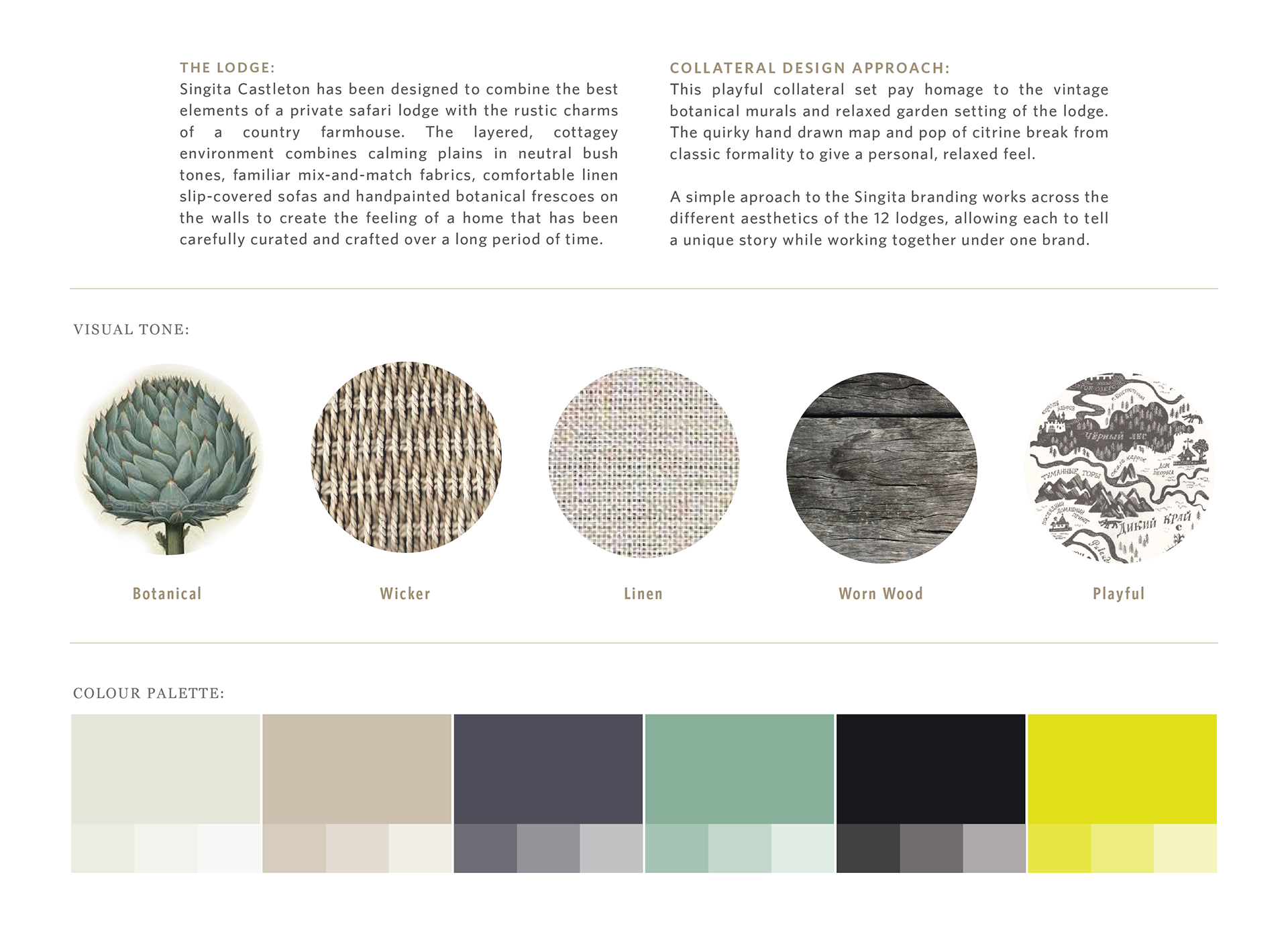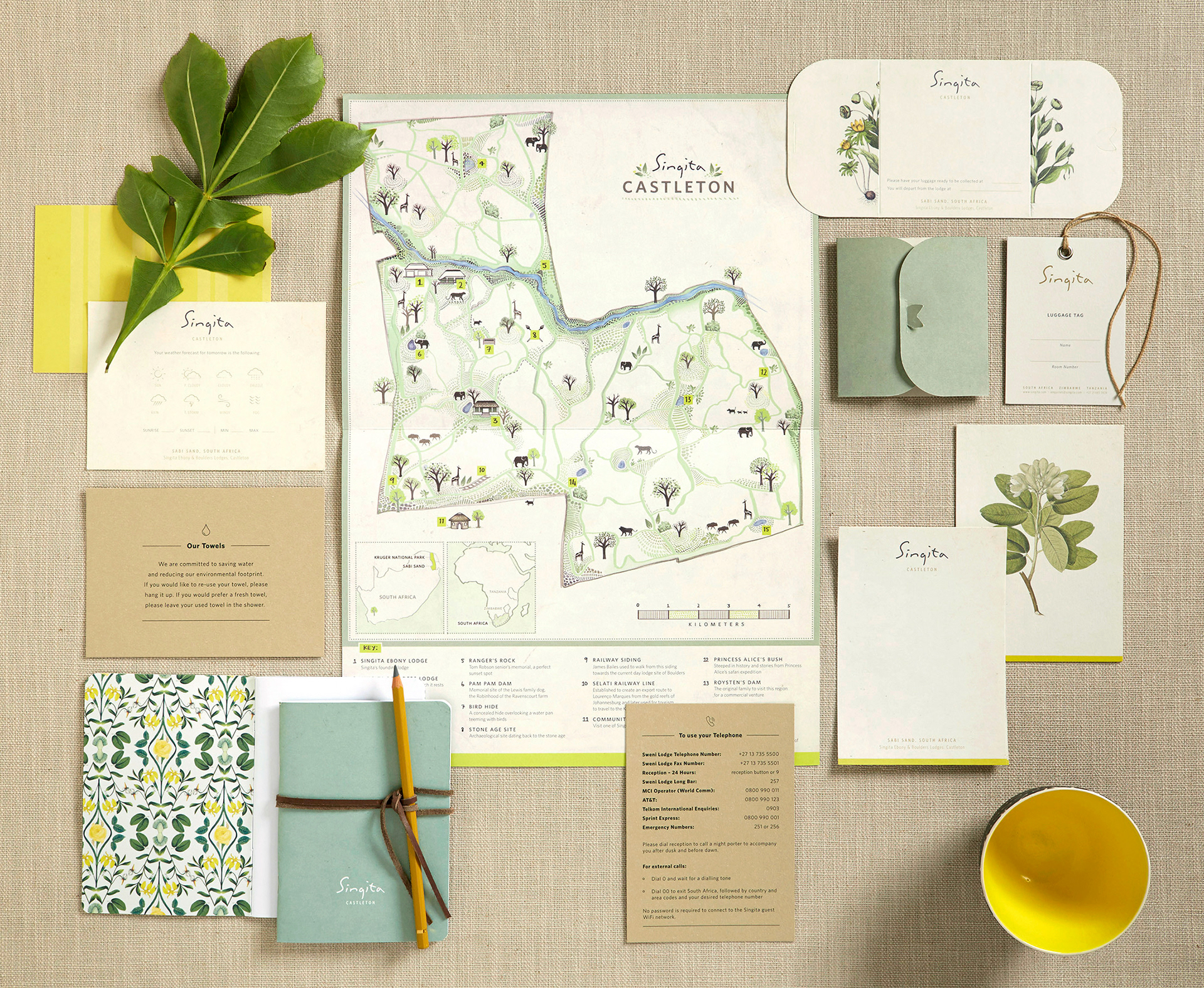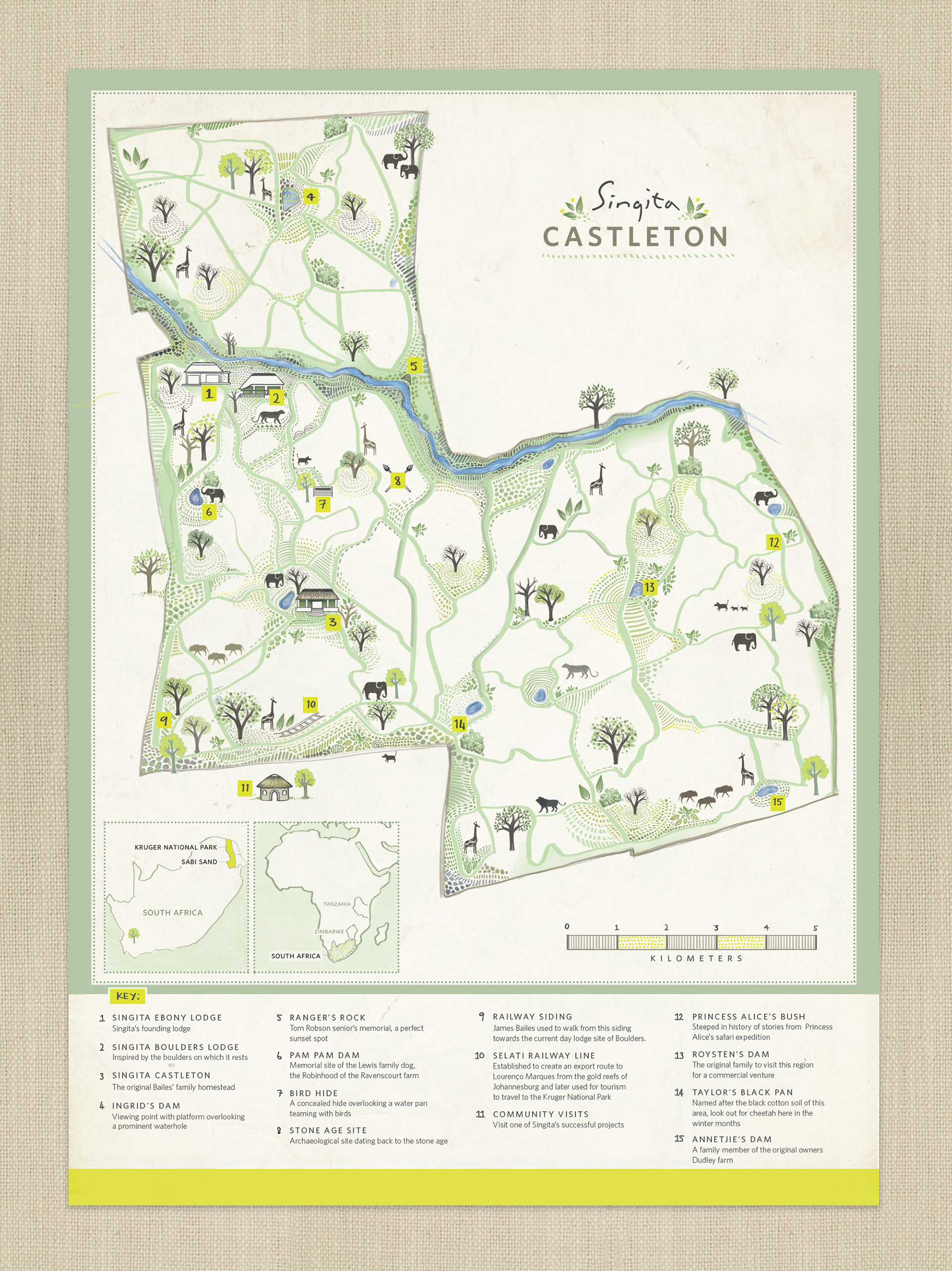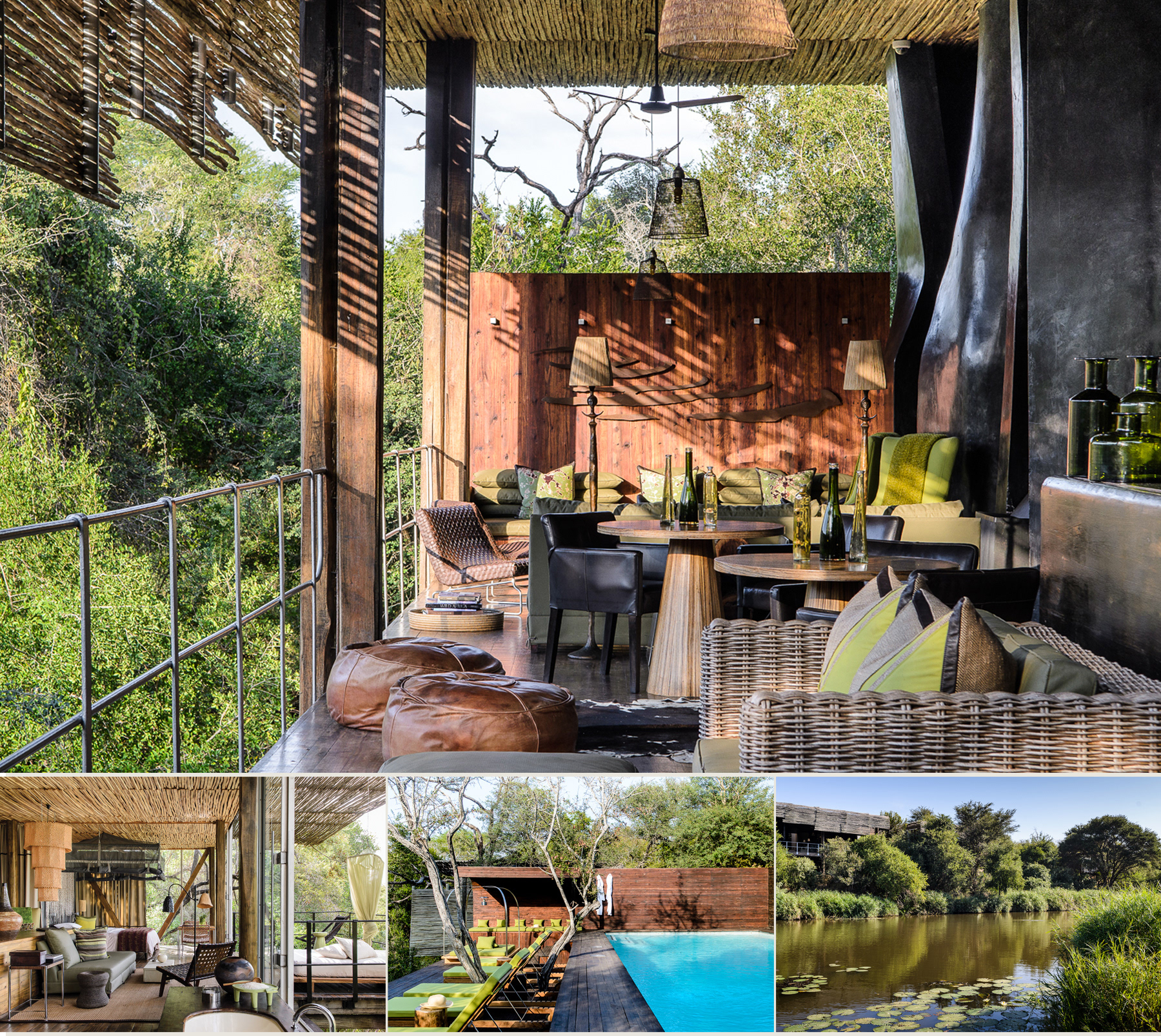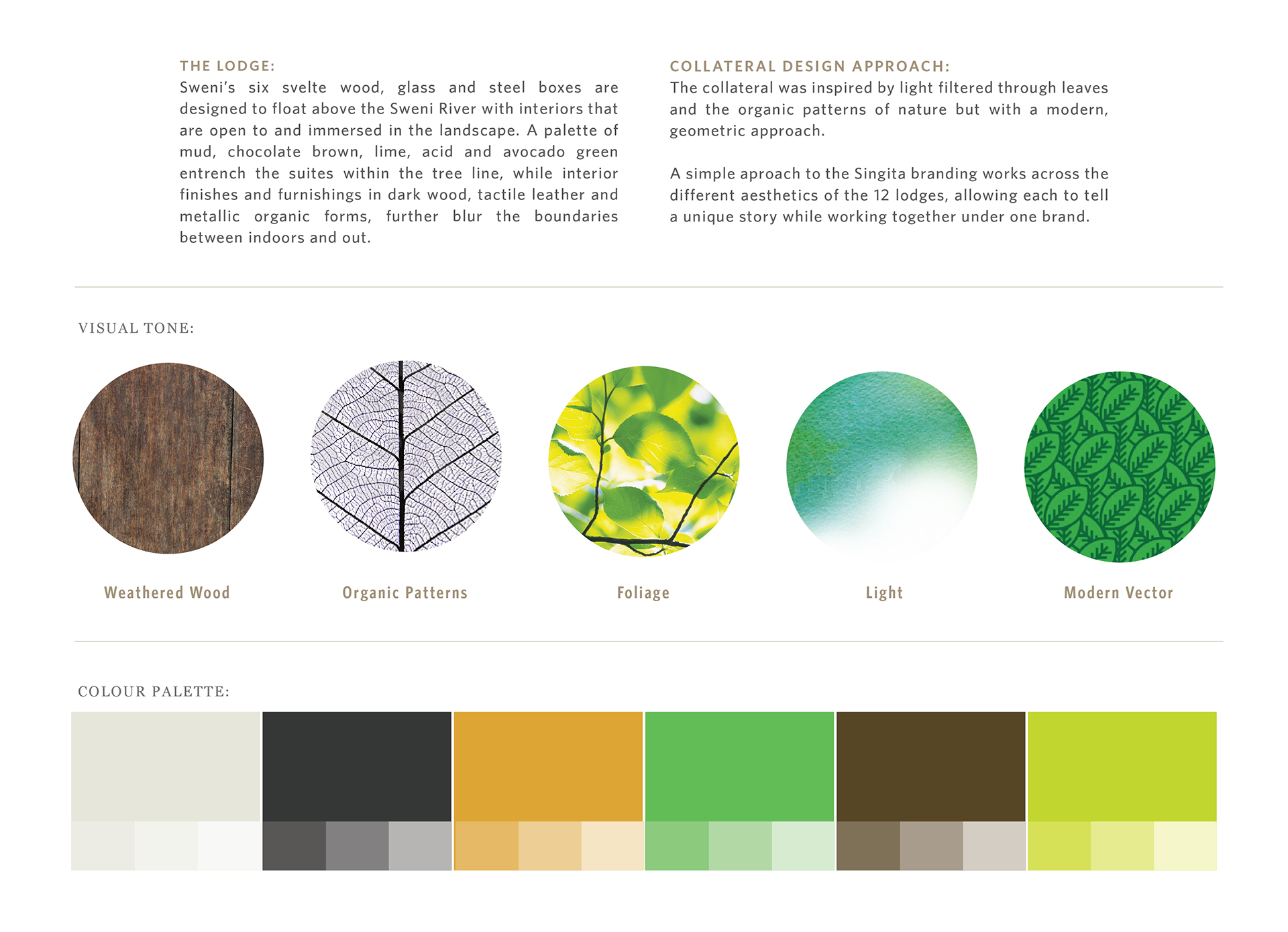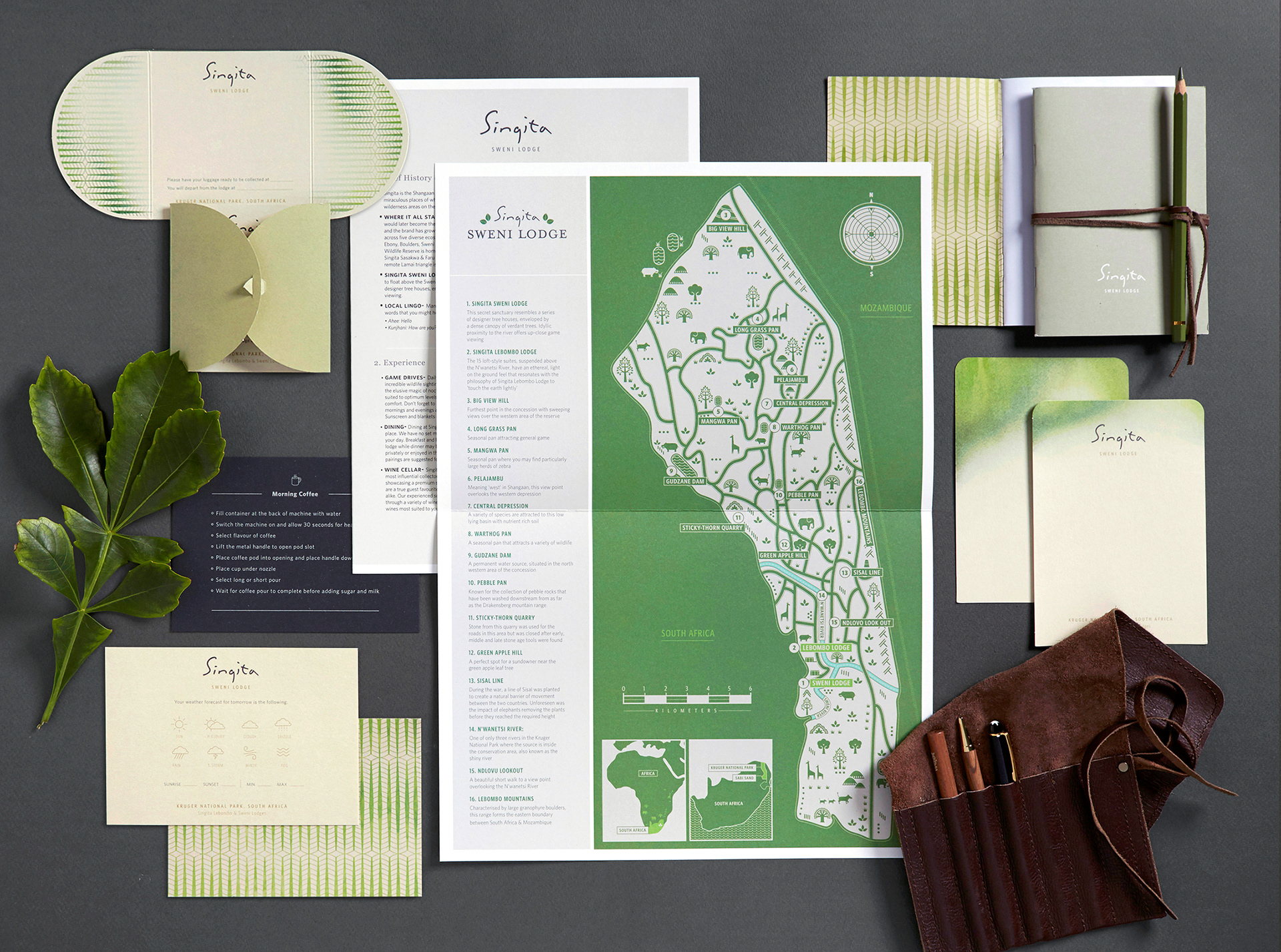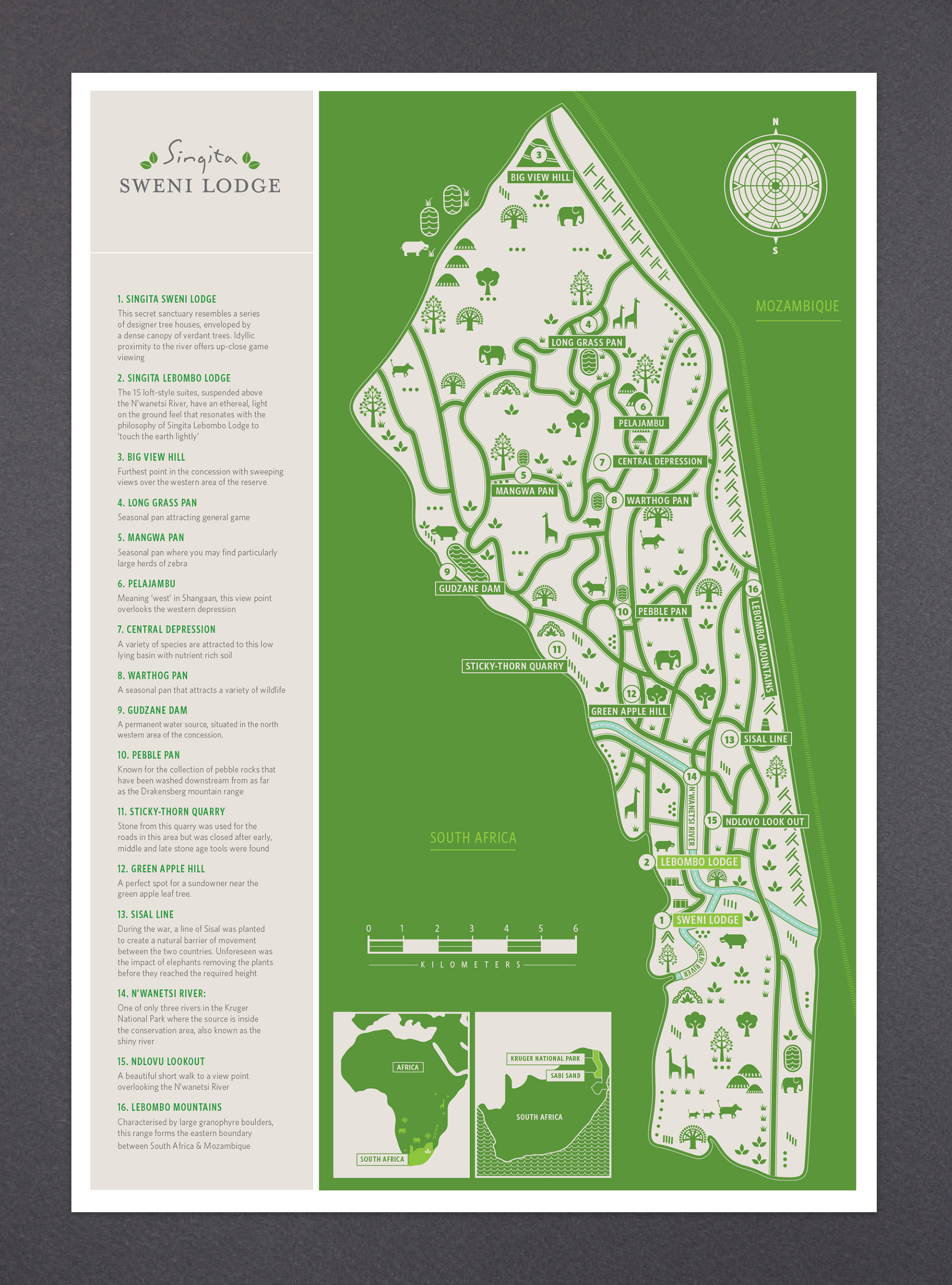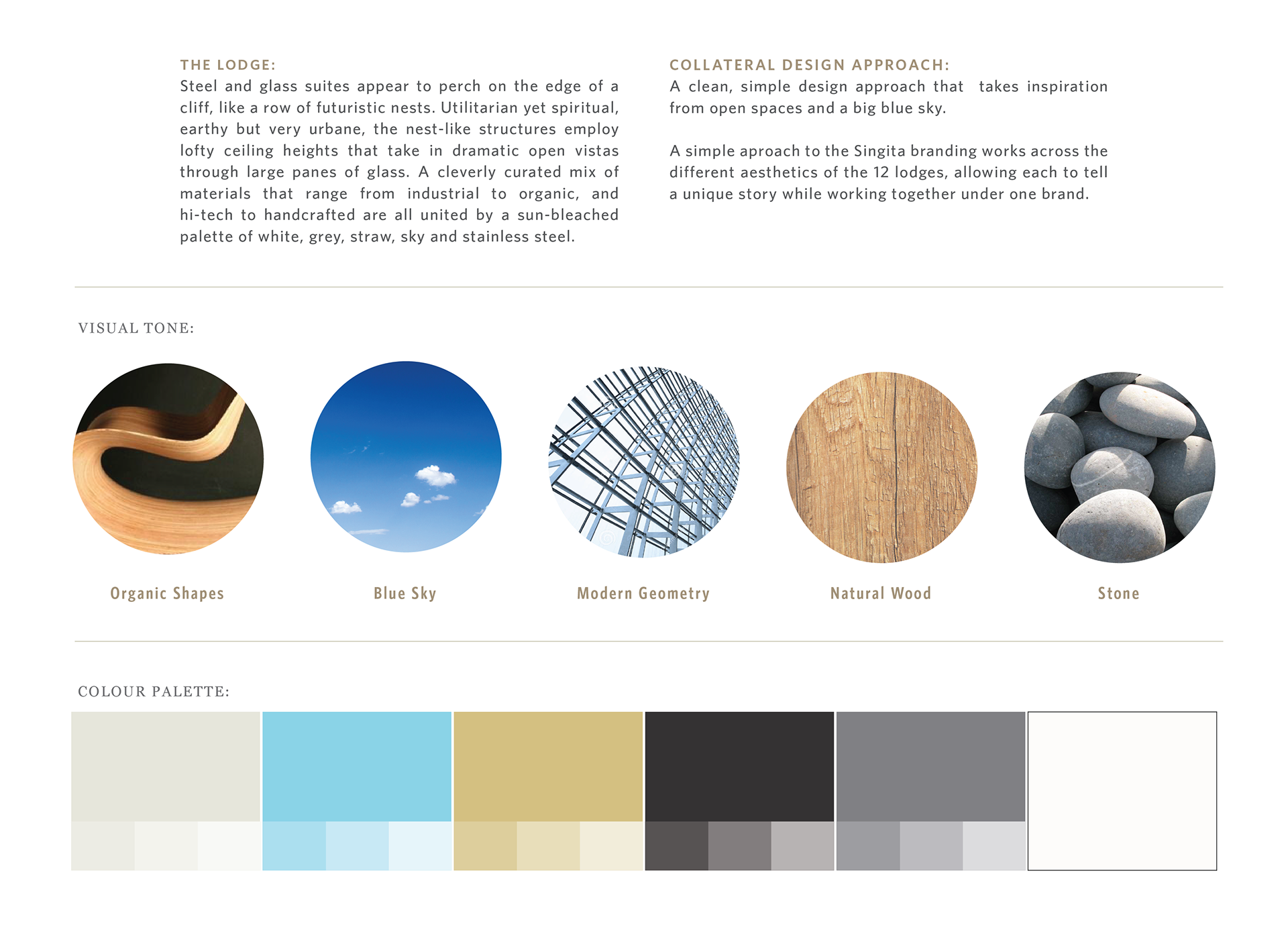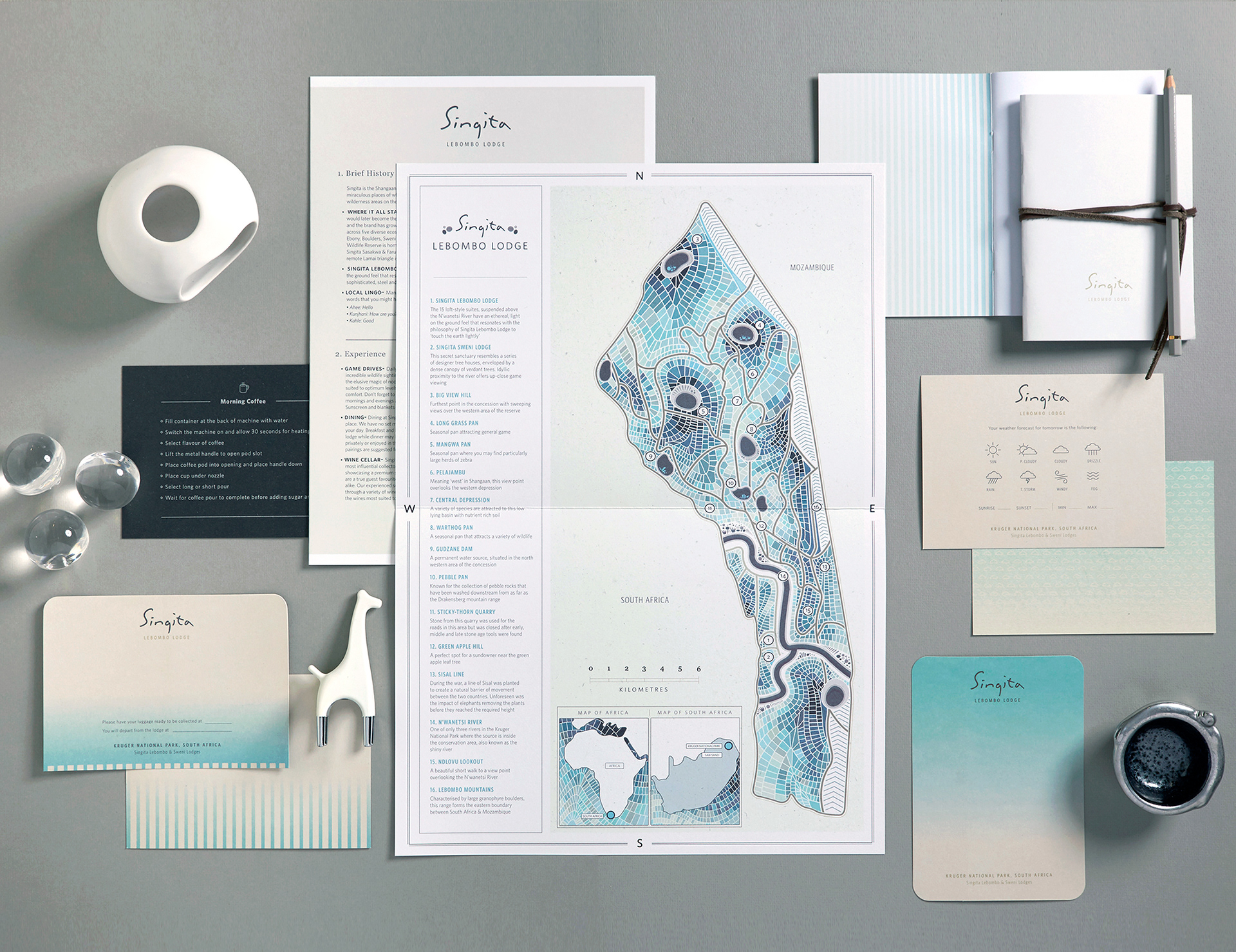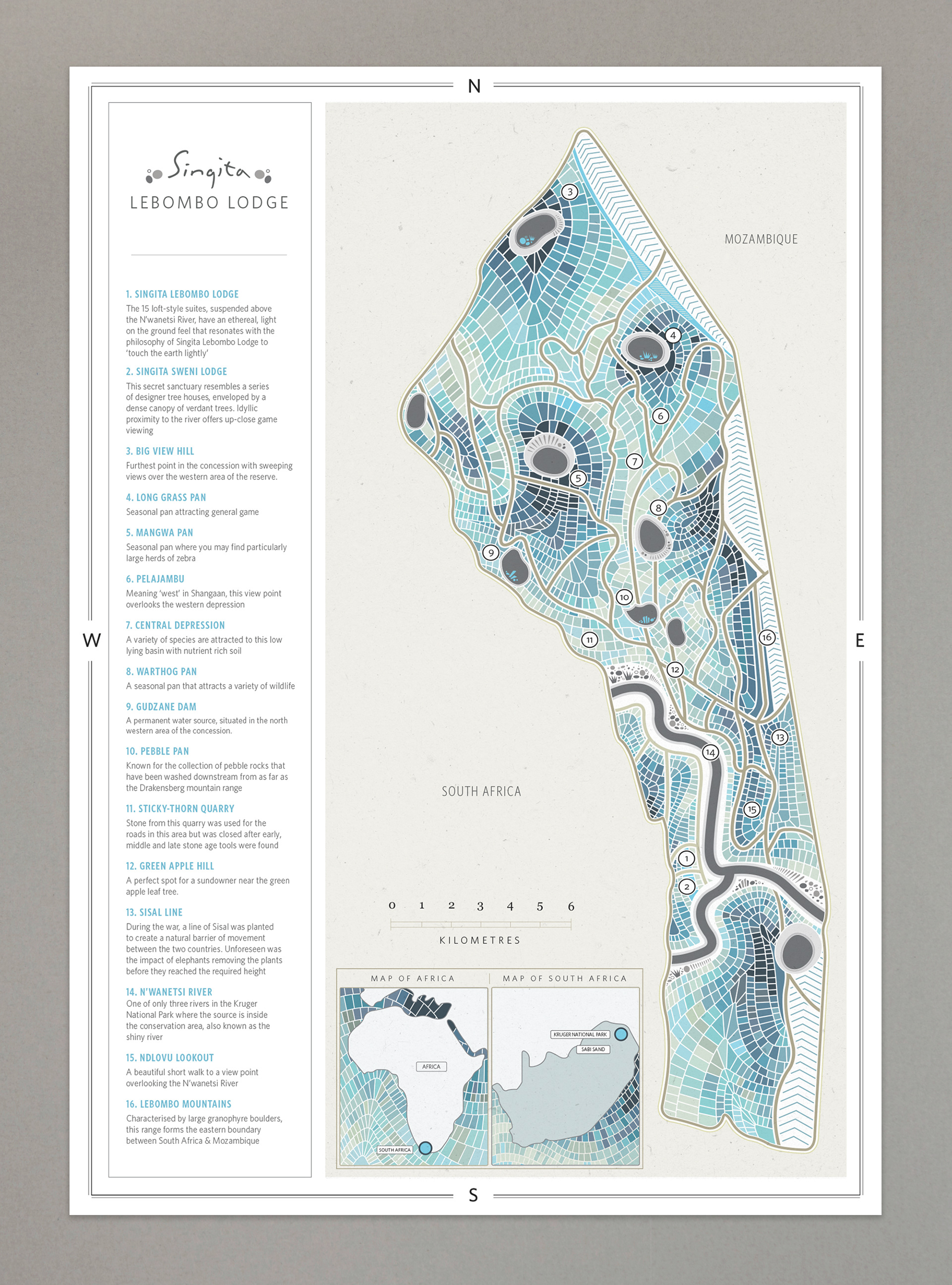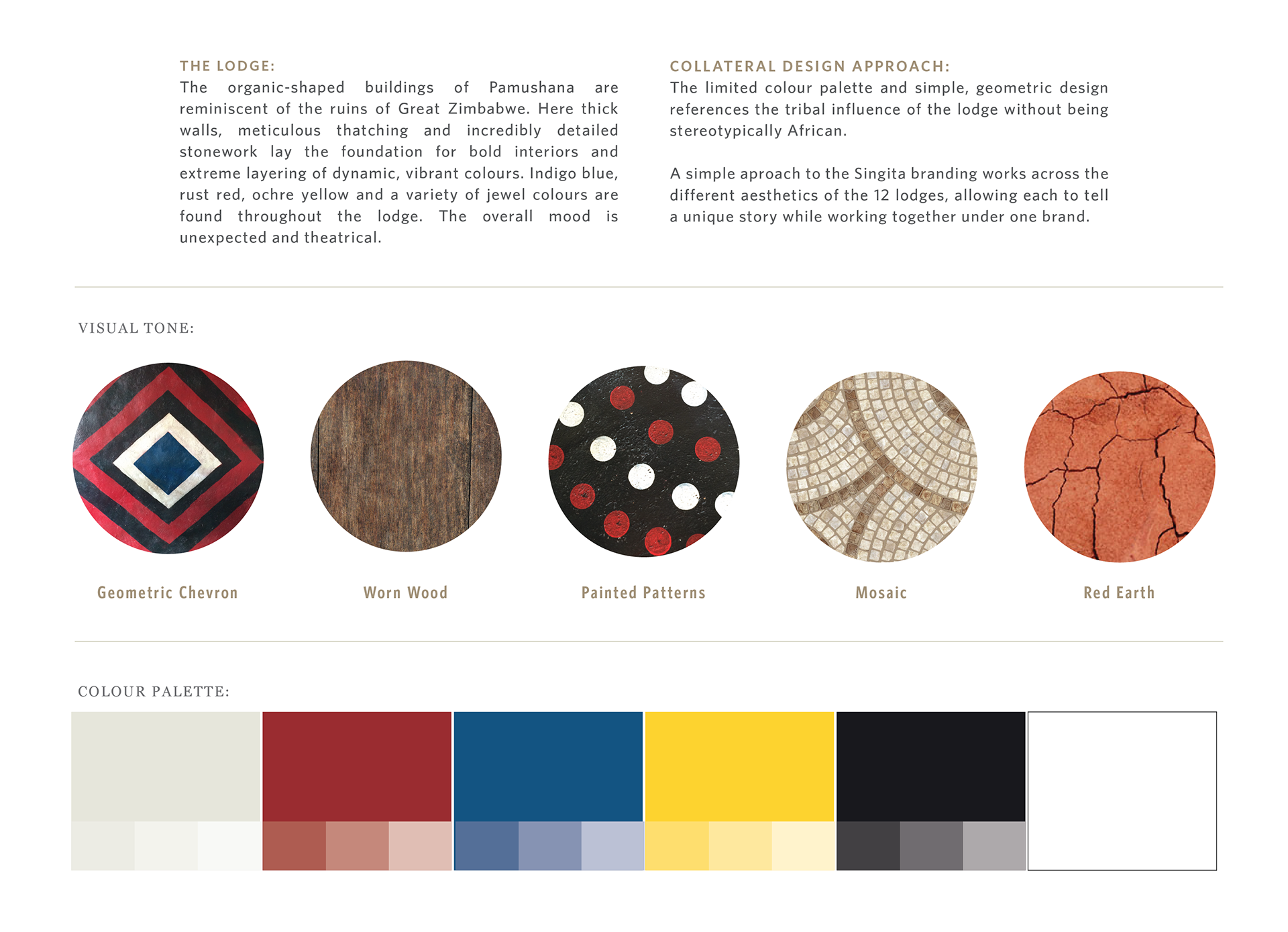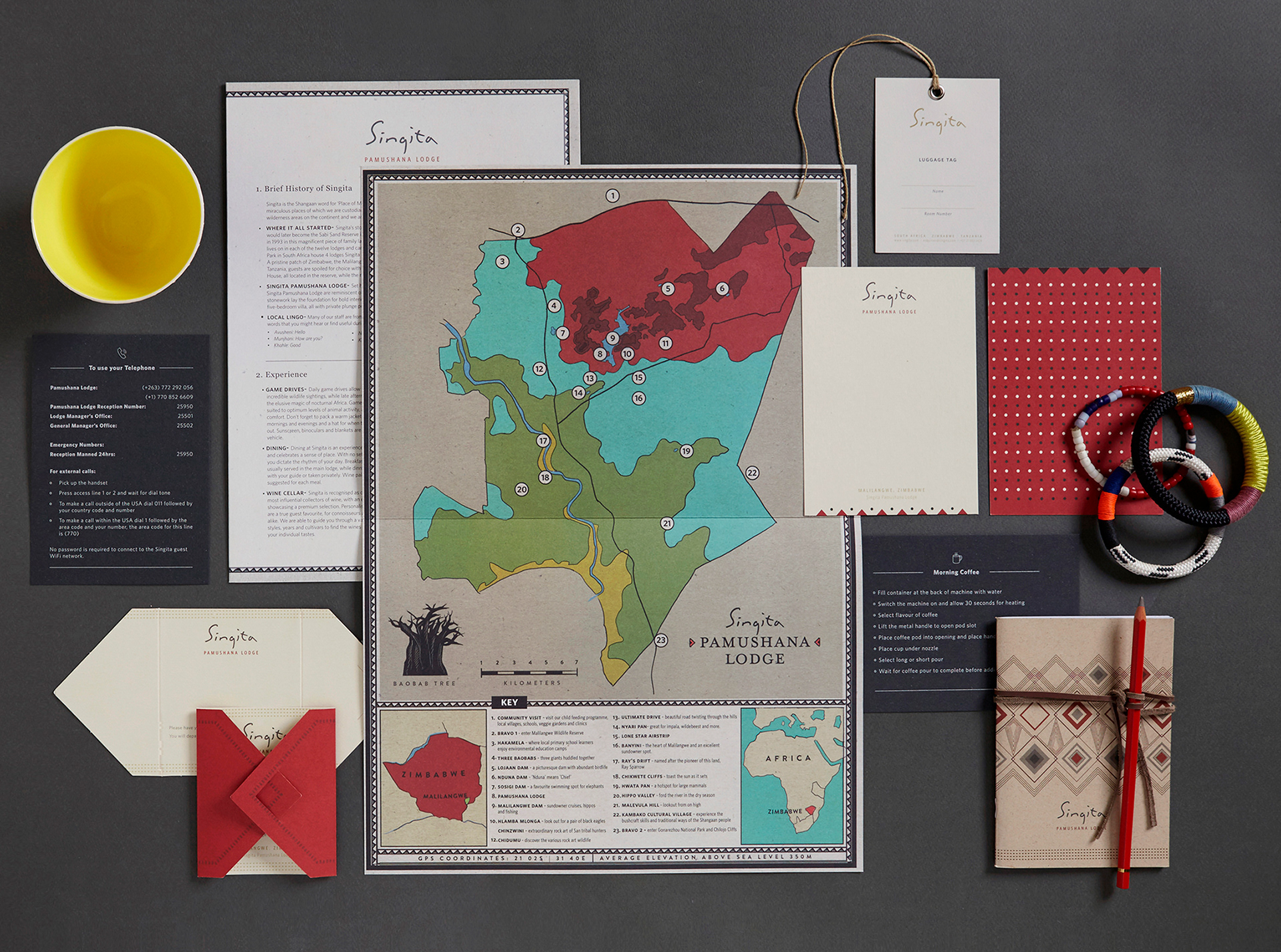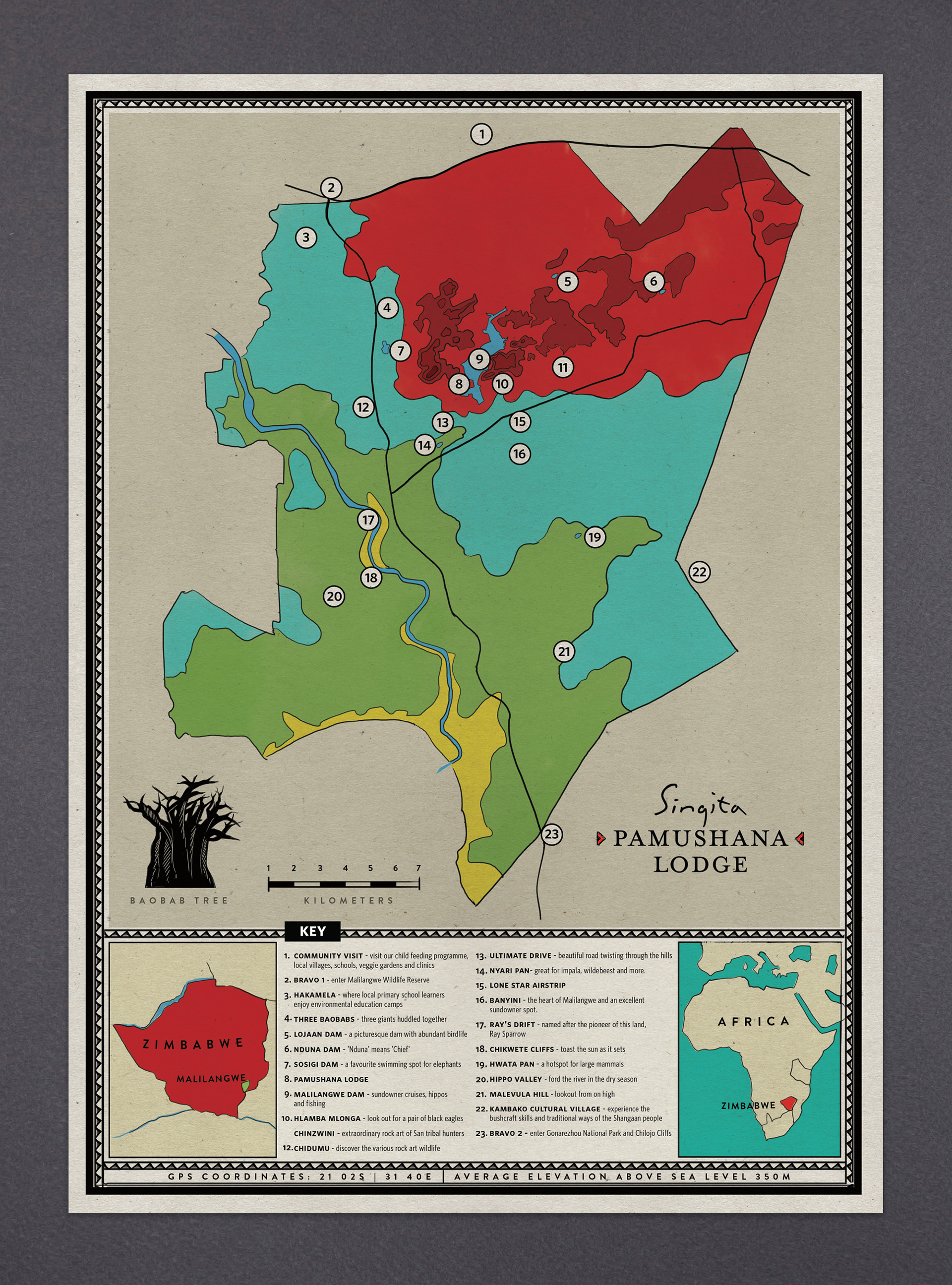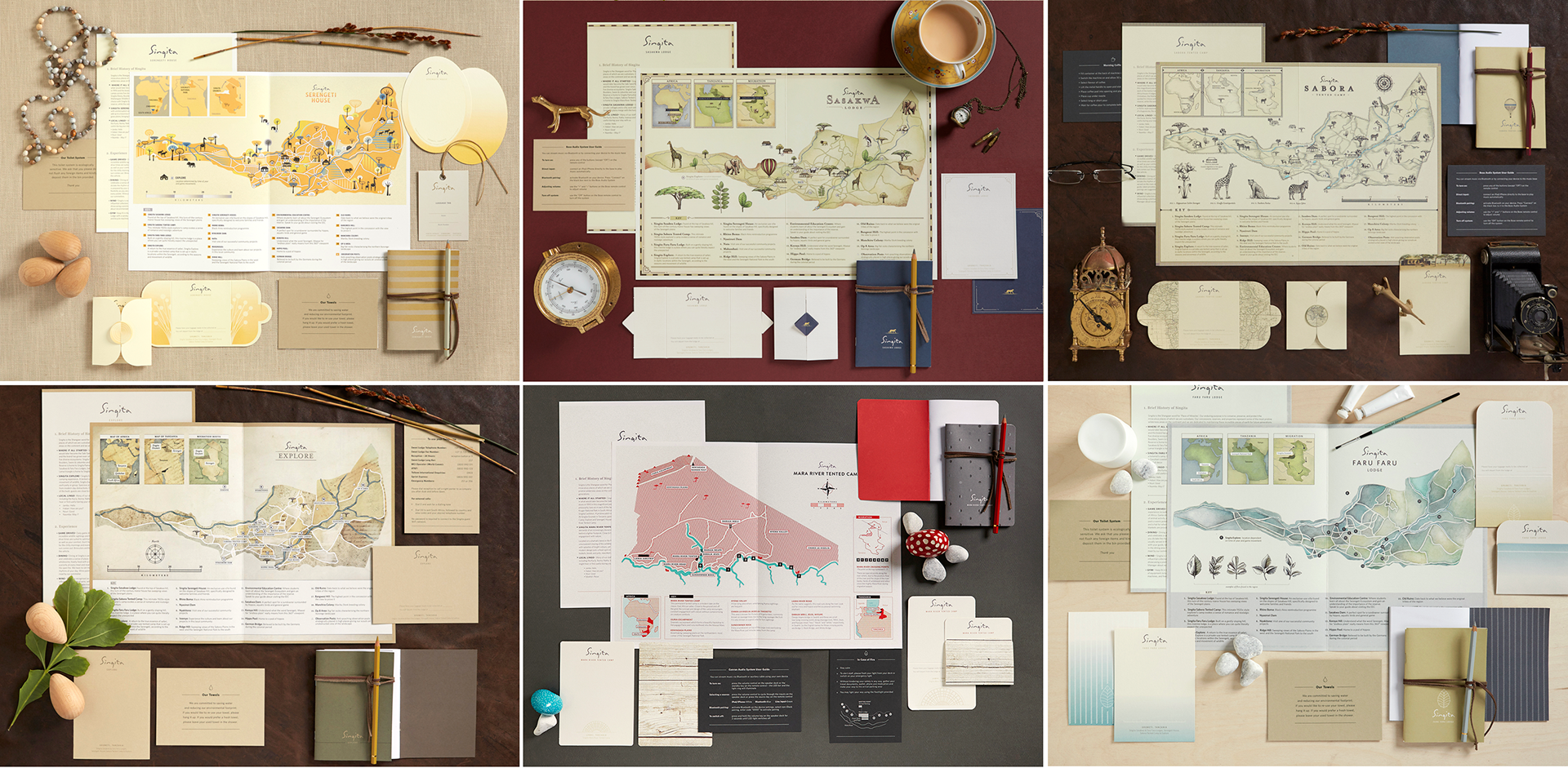 Creative Director: Dani Loureiro
Design: Dani Loureiro, Kate Witney
Illustration: Dani Loureiro, Kate Witney
Lodge Photography: Adriaan Louw